Residents and policymakers from Atlantic and Salem counties came together this spring to brainstorm ideas about how to develop clean, carbon-neutral transportation in the region.
The discussions took place on March 23 as part of a visioning session, the third of four scheduled this spring, at Rutgers-New Brunswick. The virtual event was sponsored by the N.J. Climate Change Alliance and the N.J. Climate Change Resource Center, in association with the Alan M. Voorhees Transportation Center at Rutgers.
Planning executives from counties throughout the state were in attendance to share their knowledge and thoughts on everything to do with public safety, transit systems, carbon neutrality, and development. The main objective for this meeting was to pursue common goals to reduce carbon emissions from the transport sector.
The meeting was held by Jon Carnegie, the Executive Director of the Alan M. Voorhees Transportation Center at Rutgers University, New Brunswick. Also in attendance were Voorhees Transportation Center's Senior Public Relations and Outreach Specialist Miriam Salerno, and Public Outreach Specialist/Project coordinator Trish Sanchez. Frances Brown, Senior Planner at the Atlantic County Department of Regional Planning, and Anthony Esochaghi of the Atlantic County Department of Regional Planning & Economic Development also were present.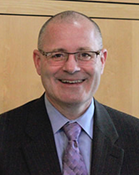 The main topics discussed were healthy mobility, just resilience, and carbon neutrality for all residents of Salem and Atlantic counties. Upon introduction, attendees split into breakout rooms for either Atlantic County or Salem County to discuss their opinions on these important topics.
Polls asked various questions of the attendees such as: "What Aspects of Healthy Mobility are Most Important in Atlantic and Camden County", "How Do You Envision Healthy Mobility in Atlantic and Camden County", and "Issues and Concerns for Atlantic and Camden County."
"Atlantic County is an interesting and unique place," said Carnegie, who helped lead the discussions. "It's certainly got a lot of resilience issues related to sea level rise and things like that, particularly in the back bay area."
Atlantic County's prime focus was on carbon-neutral mobility for all 15-minute cities, and how it can help us achieve healthy mobility. According to 15minutecity.com, a 15-minute city is "an information resource designed to help access-focused urban transformations be what we need them to be: ambitious, inclusive, measurable, and effectively implemented." The idea, conceived by Carlos Moreno of Pantheon Sorbonne University in Paris, is that, in cities, "We should all be able to access most of the places we need to go within a 15-minute walk or bike."
As for the New Jersey's transit system, transportation routes are the main focus being introduced to our state, according to Carnegie.
"The need to kind of reimagine public and shared transportation in a way through the fixed routes that Jersey transit provides are legacy routes that have existed for decades with only tweaks around the edges," he said. "I think New Jersey transit requires that many of the routes have a lot of ridership, especially in urban communities they're not serving the need of the residents as well as they could and plan to begin to start to address that."
Carnegie began his work in planning over 18 years ago in transportation planning and land use at the municipal, county, and regional levels. He currently serves as the principal investigator for a variety of research and planning projects involving a range of transportation policy topics. In addition to his role as executive director of the Alan M. Voorhees Transportation Center at Rutgers, he serves as an adjunct professor at the Edward J. Bloustein School of Planning and Public Policy at Rutgers. He also has been a lead instructor for the National Transit Institute (NTI) land use and transportation course around the United States.
Carnegie stressed the importance and responsibility involved with accommodating older adults, and initiatives are being tested in some areas.
"Providing transportation costs money," he noted. "And, in order to provide free transportation, you have to have the political support and will to do that."
Carnegie said the possibility of free bus service is in the works in Atlantic County and possibly some other busy New Jersey townships.
"Quite a bit of experimentation is going on in other parts of the state," he said. "There are pilot
projects and services in place in other places around the state that are providing access to Uber and Lyft rides in a kind of centralized, coordinated way to supplement the county pair of transit systems that do provide service to older adults, Carnegie noted.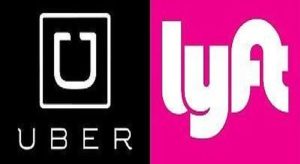 "The way that this is working in these other places is that the older adults that need a trip contact us and the Turnaround Management Association (TMA) kind of brokers the trip through Uber and Lyft on behalf of the rider and subsidizes the ride to whatever is appropriate for whatever that location is," says Carnegie. This has caused quite a buzz in the coastal county area. Cumberland County and central New Jersey's Middlesex County are beginning to utilize their pair of transit infrastructure in new ways.
"When we think about equitable mobility or just mobility, there are a couple of different facets of that: One is being able to get where you need to go by more than one option and having those options be safe, affordable, and convenient," Carnegie said. "So, it shouldn't be the only way you can get from Point A to Point B is by having a car or operating a car. You should have more options that are affordable, accessible, and convenient. So, that's an important piece of just mobility.
"Another piece of that is kind of fair access to it, which means that you're not disadvantaged because of you're low income or or you're not disadvantaged because you're an older adult," he added.
Atlantic County aspires to transform its infrastructure into something equitable and helpful to their citizens and tourists. The county wishes to continue providing a prime business area for all types of businesses and demographics such as vacationers and property owners.
The first visioning session in this series took place back on Dec. 13, 2021, and included four keynote speakers with planning backgrounds, including President and CEO of Smart Growth America Calvin Gladney.