By Ciara Wenger
Get your reusable bags ready! Next week, on May 4, all New Jersey retail stores, grocery stores and food service businesses will no longer be handing out or selling single use plastic and paper bags. Both the people and business owners have been given the opportunity to prepare for this change. 
This plastic bag ban means that, throughout the entire state of New Jersey, you are no longer able to receive a plastic and paper bag. This ban applies to retail stores, convenience stores, liquor stores, pharmacies, restaurants, coffee shops, food trucks, movie theaters and cafeterias.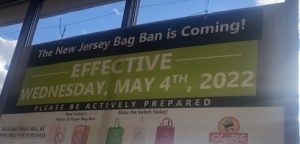 This new restriction means that everywhere that you can go shopping, no one will have plastic bags available. Not only will they not be available, but grocery stores are also banned from handing plastic bags out and/or selling them. Due to this extra step, this is one of the most strict laws concerning plastic bag bans in the entire nation.
Plastic bags are linked to climate change in a variety of ways, from air quality to ocean toxicity, plastic bags contribute to eco-system disruption, according to the website 1bagatatime.com.
Paper bags are also being banned as well. This is because these actually have a large negative impact on the environment.
"Single-use paper carryout bags use as much or more energy and resources to manufacture and transport than single-use plastic carryout bags and contribute to harmful air emissions," according to the legislation.
However there are some expectations to this ban such as the following: dry cleaning bags, plastic pharmacy bags, newspaper bags, bags for loose bulk food (like baked goods, nuts, coffee, etc), bags at the pet store for live animals like crickets or goldfish, bags for small hardware items, a bag used solely to contain or wrap uncooked meat, fish, or poultry.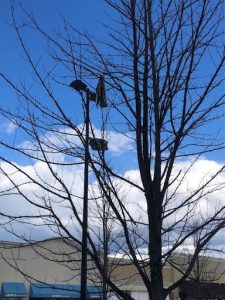 On Nov. 4, 2020, Gov. Phil Murphy signed the plastic bag ban. Murphy has stated, "Plastic bags are one of the most problematic forms of garbage, leading to millions of discarded bags that stream annually into our landfills, rivers, and oceans."
According to the New Jersey League of Conservation Voters, New Jersey residents alone use about 4.4 billion plastic bags in a year. Now, those numbers will dwindle down near to zero. This plastic bag law will be causing a drastic change in New Jerseyan's lives, calling for some readjustment. 
Kathleen Damiri, a 29-year resident of Burlington County, expressed her support and concern for the ban that will be arriving in stores soon.
"I heard about it at ShopRite and it was one of the cashier's that said, 'Do you know that they're going to be banning this?' That was back in January," Damiri said.
Starting during the month of January, employees at ShopRite, Targets, and other retail stores began informing customers about the plastic bag ban. These employees have been notifying customers more and more frequently the closer that the ban gets to being in full effect. 
"I don't see any commercials. I don't hear anything on social media. I haven't heard anything…it's really only coming from ShopRite," Damiri stated. "I don't think [the state is] doing a good enough job. The only person that's really reminding me is every week when I go to ShopRite…a big sign in ShopRite."
Her son, Samuel Damiri, said, "I think it can be really helpful for the environment, but I have pets at home and I use the plastic bags I get from shopping to clean up after him.
"I just don't know what alternatives I can use or if I should save up the plastic bags now before they're gone," he added. "It's just really inconvenient."
This was a common concern and one that was addressed on the website Nj.com True New Jersey. 
While there are many concerned pet owners like Samuel, who usually depend on these plastic bags for animal waste, there are many different solutions for this problem. Biodegradable bags are available at stores, and even using paper bags or newspaper are solutions for cleaning up animal waste. You can also look into what solution would work best for you and your own pet.
There are many other solutions and alternative bags for shopping that are available for anyone to purchase within any store they go into. For some of these alternatives, there will be a cost. According to different retail stores such as Walmart, Amazon, Target and ShopRite, the common cost of reusable bags can range between 99 cents and $5.00. Though it can seem a bit pricey to purchase a reusable bag, it saves you money in the long run, as well as reducing the amount of plastic bags being used. 
The website, EBP Supply Solutions lists these alternatives that are available for everyone, along with the pros and cons: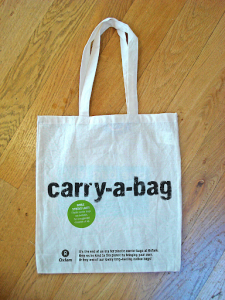 Pros: These bags are meant to be reusable dozens of times.
          They are easy to clean if they get dirty.
Cons: These bags cause a bigger carbon footprint for manufacturing.
Non-Woven Polypropylene Bags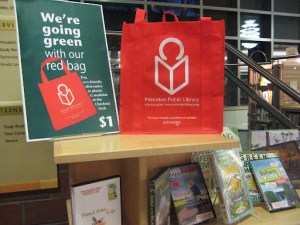 Pros: These bags are extremely strong and durable.
          These bags can be used over and over until they break.
Cons: These bags are not washed, and can possibly hold bacteria.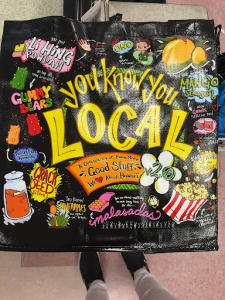 Pros: These bags are also extremely durable and strong
          These bags are very strong
Cons: These bags are not washed as often, can lead to possible cross contamination as well as build up of bacteria.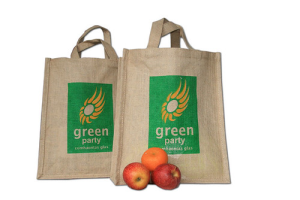 Pros: These bags are environmentally, made from naturally renewable materials 
          Breaks down to organic material
          They can be used until they begin to fray   
Cons: These bags are difficult to clean
The banning of plastic bags and promoting alternative uses have elicited a wide range of reactions and opinions. However, a common trait amongst many people is optimism. These people, although hesitant, are open to adjusting to this new normal.
"In the beginning it may be rough," Kathleen Damiri said, "but it should, it will get better." 
Murphy added, "We are addressing the problem of plastic pollution head-on with solutions that will help mitigate climate change and strengthen our environment for future generations."