By Alexandria Brooks | Sept. 29, 2019
For much of the past century, the Waterfront South area of Camden has been plagued by issues like pollution, flooding and neglect. But today there are new efforts to rebuild and make the area more environmentally sustainable and livable for residents.
So what do residents of Camden want along the waterfront?
For the past year a collation of professors, urban planners, researchers, students, and Camden residents have been working to answer this question through a series of community events.
In early September, the group presented the results of their work, which include plans to turn empty lots into green spaces, plant shrubs and trees, install rain planters with grasses and flowers, and alleviate flooding. Dr. Mahbubur Meenar, assistant professor in the Department of Geography, Planning, and Sustainability at Rowan University, led the formal presentation. (Learn more about the Greening Waterfront South Project.)
Also on display at the event were photo collages assembled by residents who took more than 900 pictures documenting environmental problems in the area.
Residents said that they hoped the proposed projects will also have a broader impact on the well-being of the neighborhood.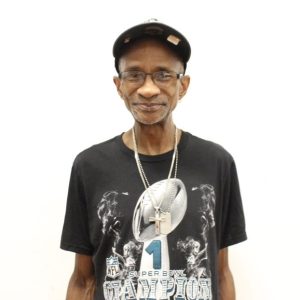 Paul Fisher, the general manager of Touch New Jersey Food Pantry, hoped that more green space will help provide food for hungry neighbors.
"I'd like to have a nice community garden where everyone can come in and help and get a lot of food from it," he said
Camden resident Felicia Biles noted the thriving arts culture in the neighborhood which has art studios and performance spaces, a greenhouse for youth farmers, a theater, and the Camden Maritime Museum.
"Waterfront South has a lot to offer," said Biles. "[The plan] all ties into our neighborhood, a lot of culture, arts, and good things for people to come in and see how Camden really is."
Organizers said they will incorporate surveys and feedback from residents and present their plan to the city in the coming months.
This story is part of our participation in a statewide climate reporting collaboration with members of the NJ College News Commons, a network of campus media outlets working together to cover the climate crisis in New Jersey.