By Jennifer Rosado
On Sept. 1, an EF-3 tornado devastated parts of South Jersey, including Mullica Hill, N.J, ripping apart anything and everything in its path—from homes to one of the state's largest dairy farms.
No one was seriously injured in the incident, although many residents in Mullica Hill and the surrounding area lost their homes. One family, which included a husband, his pregnant wife, and their two young  daughters, survived by huddling in their basement.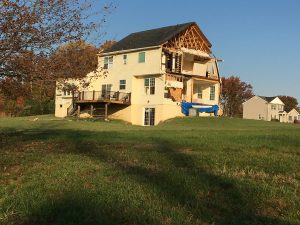 "Steps were caving in and pipes burst," Troy Thomas told CBS3 in Philadelphia. "Everyone is safe and healthy. Everyone, my wife is 8 months pregnant and our 3 and 6-year-old are all safe and healthy. We were in the basement, yeah. Luckily we made it out. We had to come out the walk-up basement steps because the steps were caving in in the basement, pipes bursting. So as soon as we thought it was safe, we came out and ran over to the neighbor's house and went in their basement."
A category EF-3 tornado is severe and harbors wind speeds up to 165 mph, according to the National Weather Service.  It's not often that a storm of this magnitude hits the northeastern part of the country. However, when it does occur, one cannot help but wonder: Did climate change play a role in this catastrophic event that left homes in South Jersey with scattered plywood and covered with blue tarp? 
Dr. Andra Garner, an environmental scientist at Rowan University who studies hurricane flooding and climate change, was able to give some insight on what exactly happened during this devastating occurrence. When it came to pinpointing whether this tornado was directly caused by climate change, it was hard to say.
"It's typically very difficult to associate any particular event with a changing climate," Garner said. "Tornados, in particular, are a phenomenon that are very difficult to study, and so we are still learning a lot about what kinds of impact a changing climate might have on such systems."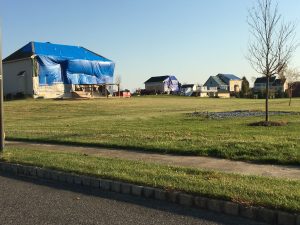 Garner confirmed that this twister was a remnant of Hurricane Ida, a Category 4 hurricane that ripped through Louisiana, causing massive flooding and chaos 16 years after Hurricane Katrina. Flooding in north and central New Jersey that occurred during the same day as the tornado killed 30 residents.
A Category 4 hurricane harbors winds up to 156 mph and the damage is very catastrophic, according to the Saffir-Simpson Hurricane Wind scale.
"Hurricane Ida is an excellent example of the kind of more intense storm that we expect in a warmer climate," said Garner. "Ida was able to rapidly strengthen over very warm ocean waters before making landfall in Louisiana, and was able to maintain extreme amounts of rainfall and the type of violent winds that helped drive the tornado several days later, even as the larger storm system traveled over land until it reached us here in New Jersey."
David Robinson, a climatologist at Rutgers University, explained that storms like these are going to continue to grow stronger as the years go by. Because of the increase of unusual storm patterns, there is an increase of awareness that something is happening. Therefore, more can be done to see ourselves through the best we can.
"We're not going to fully mitigate ourselves out of this," said Robinson, "We're just going to have to adapt."
Gov. Phil Murphy, while touring the damage in Mullica Hill after the tornado, said the state needs to be ready to respond to storms such as this one.
"The world is changing," Murphy said. "These storms are coming in more frequently. They're coming in with more intensity. As it relates to our infrastructure, our resiliency, our whole mindset, the playbook that we use — we have got to leap forward and get out ahead of this."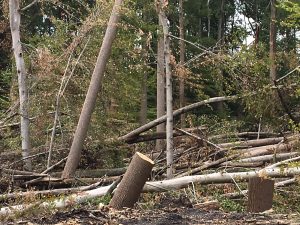 When natural disasters such as these occur, another pending question is how we can completely prepare for storms such as these. According to Garner, our society must continue to do a series of resilient planning if and when our original system fails. Our human-caused greenhouse gas emissions must also be reduced to further mitigate any more warming of the planet.
Dr. Garner also stressed the importance of keeping climate change a key topic of conversation. 
"Climate change is an enormous problem that we're facing, and well over half of Americans have been shown to be concerned about it—but less than a third of us are discussing it regularly," Garner said. "Combating climate change will require cooperation from large swaths of society—but we can't solve a problem that we never talk about!"