By Kallie Hanley
Up to 100 million animals die yearly from plastic waste and one in every three marine life species are found trapped up in plastic waste. The majority of plastic is created by materials made from fossil fuels, and billions of tons of greenhouse gases are released into our environment through the extracting and transporting process of those fuels when plastic is manufactured.
"Globally, in this year alone, researchers estimate that the production and incineration of plastic will pump more than 850 million tons of greenhouse gases into the atmosphere. By 2050, those emissions could rise to 2.8 billion tonnes," according to the World Wildlife Fund.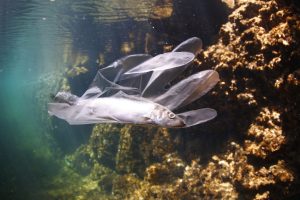 Each year, a minimum of 8 million tons of plastic waste is transported into our oceans. Researchers estimate that plastic pollution is on a consistent track and will result in doubling by 2030.
"The annual demand for plastic has almost doubled since 2000. And the growing global population, improving economic conditions and technological progress will create even more demand for plastics in the future," according to a report by the International Energy Agency (IEA).
Did you know our oceans have the greatest authentic carbon sink for greenhouse gases? What are greenhouse gases exactly, you may ask? According to the U.S. Environmental Protection Agency, "Gases that trap heat in the atmosphere are called greenhouse gases." It is as simple as that.
Plastic waste calls for a deadly and brutal death for our marine life species. It can take hundreds of years for plastic to fully break down in the ocean. Marine life species suffer from these deadly products, as they are suffocated and smothered regularly.
"Carbon from the fossil fuel feedstock is locked into plastic products and emitted when plastic is incinerated or decomposes. In 2015, 25 percent of global plastic waste was incinerated," according to research done by Renee Cho, a student of Colombia Climate School Climate, Earth, and Society. "In the U.S., emissions from plastic incineration were equivalent to 5.9 million metric tons of CO2, equivalent to the emissions from heating 681,000 homes for a year."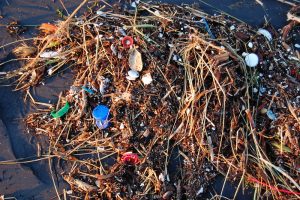 The powerful duo of sunlight and heat work together to deliver these toxic greenhouse gases. Heat is a huge component of climate change, so when temperatures increase, plastic breaks down into powerful, toxic gases that only increase the rate of climate change.
Plastic starts off as a fossil fuel, so the more that plastic is created, the more we heighten and intensify the issue of climate change. Climate change and plastic waste are directly correlated with one another.
Human activity is the main cause of the exposure of greenhouse gases in our oceans and atmosphere. Human activity is also the main cause of climate change. The everyday products we buy and use typically follow up with the emission of these gases. Climate change is a direct result, being that the increased temperatures are because of rising concentrations of heat trapping greenhouse gases. Production and distribution alone take up energy and influences these gases.
It is clear that plastic waste in our oceans has many other underlying issues within itself. It is a problem for marine life species, our climate and atmosphere, and for human health.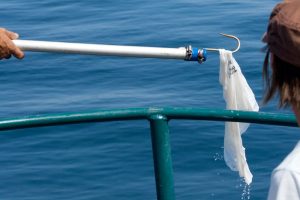 A zero waste and green building coordinator at the E.P.A., Timone Hood, believes it is crucial to acknowledge how often we get rid of waste and materials, and not just in the comfort of our own homes. Hood emphasizes the importance of making a change for our world, but also acknowledges that it isn't just us people that are contributing to this mess, as manufacturers should also be held accountable. She believes that international waste policies need to be strengthened and we need to take action immediately, as this issue has only intensified and will only continue to be a downwards slope if not.
Similarly as the world is beginning to address its huge plastic contamination issue, organizations are multiplying down on plastic, with immense possible ramifications for the environment and the climate.
A Florida International University biologist and researcher, John Kominoski, also believes policymakers need to address this important issue.
"If you have a reliable source of energy for organisms in an ecosystem, like the energy provided by consuming leaf litter, the communities of animals and plants living there will be more persistent," he said.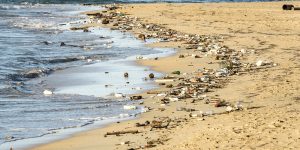 Kominoski explained there is an interaction between temperature and waste, but there are other components that worsen this issue. There are many other interactions other than temperature, so it is crucial to be aware and make change, he said.
Kominoski said he has hopes that the problem can be fixed, as long as policymakers execute and approach it properly.