By Jennifer Andalora, Amanda Bingham, and Spencer Wilkins
You're at home preparing dinner when someone knocks on your door with the promise of giving you a brand new solar panel system for a great price. Whether you're against solar panels or open to the idea of them, we have all wondered just how worth it they really are.
According to Dr. Will Riddell, Associate Professor of Engineering at Rowan University, homeowners can benefit economically from a home solar system in three main ways. First is through tax rebates which are offered on both the state and federal level, second is through the sale of surplus energy, and third is saving money on their electric bills.
"One of the things that will happen with solar power is they talk about things being behind the meter," Riddell explained in an interview. "If you are drawing solar power from your rooftop, you aren't drawing as much power from the grid, so your meter just actually won't run."
Solar panels generate power via a technology called photovoltaics. In fact, the terms photovoltaics and solar panels are often used interchangeably. The panels themselves are made up of photovoltaic cells, which absorb radiation from the sun and convert it into electrical energy.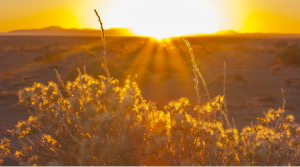 Most residential solar panel systems are designed to be "behind the meter," which means that any energy the system produces can immediately be used on the property, without having to first pass through a separate electric grid. Sometimes surplus energy is stored in a battery on site, but it can also be sent out into the grid for a profit, which is an advantage of remaining connected to the regional electric grid.
Mark Anello, 62, was skeptical at first about making the big purchase to get solar panels for his Somerdale home. After nights of researching, he finally made the decision.
"Once I spoke to people and I saw their bills, I was set on it," Anello said. "It's a win-win."
Although the South Jersey native had to pay a pretty penny up front, Anello has already saved hundreds of dollars on his monthly electric bills since his solar panels were installed and would recommend them to anyone.
"I can't say enough about them, it's a no brainer," Anello said. "And you know what? New Jersey is one of the prime locations for the sun for solar panels."
Based on the SEAI/GTM Research Solar Market Insight Report, New Jersey ranks 7th in the U.S. for total installed solar capacity. The states surpassing New Jersey; California, North Carolina, Arizona, Texas, Florida, and Nevada, are "more favorably located in terms of solar radiation" (NJDEP).
In 2018, New Jersey passed the Clean Energy Act, which set up new guidelines for solar energy, in a continued effort to bolster clean energy production in the state.
According to a New Jersey Department of Environmental Protection report, updated in September 2020, the state has "already met" its 2020 goal for percentage of renewable energy credits (RECs) generated from PJM Class 1 renewable sources, "with subsequent goals of 35% by 2025, and 50% by 2030."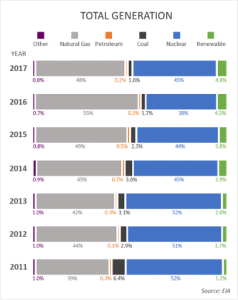 RECs, also referred to as transition renewable energy credits (TRECs), are awarded to a solar system panel owner or electric company for every megawatt hour of solar electricity produced, and are used to measure the amount of solar energy produced in the state overall.
The report also stated that the Act created a set price for TRECs in an effort to "ensure [the market] will be sustainable in the long term." Unlike under the previous guidelines, the value of TRECs depends on what level of subsidy a particular system is approved for, and all TRECs start at a fixed price of $152. Since New Jersey requires electric companies to fulfill a certain quota of energy produced by renewable resources, solar panel system owners who send their surplus energy back into the grid earn money for that energy in the form of TRECs.
As for big promises from solar installers that they will install panels for little to no cost, "it's not free," said Riddell. In a deal where the company installs panels and takes care of maintenance for free, the company often remains the owner of the solar system, not the homeowner. In these cases, the company takes ownership of any TRECs, which are then sold to electric companies for profit.
Solar panel system owners, like Anello, enjoy another perk besides saving money: playing a part in saving the climate we all depend on. But for those who don't own a system, there's still a way to make a difference.
"The cleanest, greenest source for power you can get is the power you don't use in the first place," said Riddell. "If you keep the use down low, reduce that demand, that's better than generating clean energy."
Solar power in New Jersey continues to grow at a rapid rate as more home and business owners strive to help the environment while also saving money. For more information on solar power in New Jersey visit solar-nation.org/new-jersey.